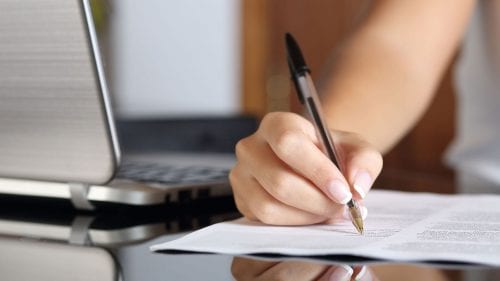 America's smallest down payments
Don't have a lot of cash to put down? Then buy a home in Atlanta or Phoenix. According to new data, buyers in these two Southern cities make the smallest down payments in the nation.
Click to see your low-downpayment loan eligibility (Jan 2nd, 2019)
5 percent down or less
Data from Zillow shows that Atlanta home buyers make the country's smallest down payments. More than 44 percent of buyers put down less than 5 percent in the city. Only 32 percent put down 20 percent or more — the amount required to avoid Private Mortgage Insurance (PMI).
In Phoenix, nearly 37 percent of home buyers put 5 percent down or less, while another 30 percent put down 6 to 19 percent.
Nationally, only 24 percent of buyers make a 5 percent down payment or smaller. In cities like Chicago and San Francisco, small down payments are even less common. Only 17 percent of San Fran buyers put down 5 percent or less.
Millennials are onto something: Creative ways to save for a down payment
The down payment trickle-down
While a smaller down payment may make the initial home purchase easier to come by, it's not always the best choice for long-term affordability, according to Zillow Chief Economist Aaron Terrazas.
"With mortgage rates rising, the size of a down payment takes on even greater importance," he said. "It can make the difference between a monthly mortgage payment that's affordable and one that stretches a household's budget too thing."
Down payments and closing costs are not enough: You need "reserves" to buy a home
According to the data, rural buyers are more likely to make small down payments than urban and suburban ones. The most common source of down payment funds is savings accounts (70 percent), a previous home sale (39 percent), a gift from a family or friend (30 percent) and investments/stocks (26 percent).
Click to see your low-downpayment loan eligibility (Jan 2nd, 2019)
Get today's mortgage rates
Shopping around for your mortgage rate can help save money on your loan — no matter how much you put down. Shop around and see what rates you qualify for today.
Click to see your low-downpayment loan eligibility (Jan 2nd, 2019)


Dwindling down payments: Home buyers in these cities put down the least cash