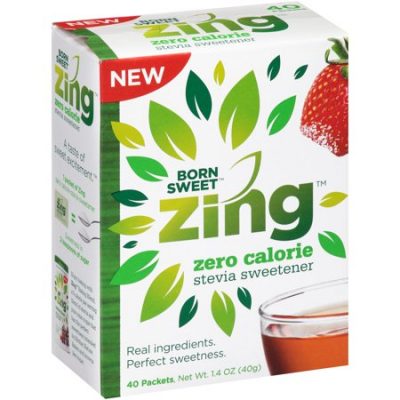 Free Zing Zero Calorie Stevia Sweetener Sample – Complete the form to get a free sample of Zing Zero Calorie Stevia Sweetener.
Free Sylvania LED Bulb at Shoprite – Starting tomorrow (January 13), Shoprite will have a Sylvania A-19 LED bulb for $0.99. Print out a $1/1 Sylvania CFL, Halogen, or LED Product print coupon to make it free.
Free my/mo Mochi Ice Cream at Shaws and Star Markets – Load an offer for a free my/mo Mochi Ice Cream to your Shaws or Star Market account. Expires 01/14.
Free Sasmar Personal Lubricant Sample – Click the Select button to get a free sample of Sasmar Personal Lubricant.
Free 2 Day Shipping with ShopRunner at Many Stores–Click here to sign up for ShopRunner for free! You'll get free shipping at lots of major websites.
Free VonZipper Stickers-Click here to request your free VonZipper Stickers. You'll just have to fill in your contact details and allow up to 8 weeks for delivery.
Free Sesame Street Fire Safety Color & Learn Activity Book–Click here to register your account and order a free Sesame Fire Safety Color & Learn Activity Book. After you fill in your details, add to cart and checkout to complete your order. The book will arrive in about 8 to 10 weeks.
Free Downloads of Sesame Street-Amazon is offering free Downloads of Sesame Street Seasons! Click here and add the whole season to your cart for $0. Make sure the price has not changed before you complete checkout. Note that most of these episodes are not in English.
Free Bromley's Smooth Operator 7-Blade Razor-What a great freebie! Scroll to the bottom of the page to sign up for your kit with a razor, shave cream and shave balm. Available while supplies last!
Free Gold's Gym Guest Pass-Snag free workout time at Gold's Gym! Sign up here to get either a 1, 3, or 7 day free pass, based on location. You'll just need your photo ID to redeem at your local Gold's Gym.
Free Redbox DVD Rental (Subject to Trivia Response)-Text TRIVIA to 727272 and play the Redbox IQ game. If your answers are correct you can win free rentals.
Free Sample of Chanel Hydra Beauty Masque–Scroll down to find the free sample offer, click "Sign up" and give your mailing details when the form pops-up. This offer may not apply to all accounts and you might need to access using a desktop computer.


Saturday Freebies – Free Zing Zero Calorie Stevia Sweetener Sample